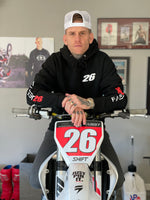 HELPING YOU BECOME A SAFER, FASTER, & MORE CONTROLLED MOTOCROSS RIDER
Hi I am Ronnie Faisst and thanks for coming to the site. I am a USMCA Certifed Motocross Coach with over 35 years of riding experience. I grew up racing motocross at the top of my class on the East Coast. I competed at the Loretta Lynn's Amateur Nationals 3 times before turning pro and racing the MX Nationals & East Coast Supercross races from 1995-1997. At 20 years old, I moved to California and was a part of pioneering the sport of Freestyle Motocross. I had a strong career in FMX lasting over 20 years, competing on a world class level all around the world, earning Silver and Bronze medals from NBC Gravity Games and four Bronze medals from ESPN X Games. I've been apart of every major event, tour, and contest that freestyle moto has offered.
I am now retired from competing in FMX but love to share what I've learned through my riding career with others, which is why I started RFMX; to give back to the Moto Industry & help others reach all of their riding goals.  Currently serving the Kansas City Area.
RFMX SCHOOLS
RFMX MOTOCROSS TRAINING
RFMX Motocross Training is all about helping riders reach all of their goals. We offer One-on-one Coaching & Semi-Private Group Classes IN THE KANSAS CITY AREA. At RFMX, we focus on things like correct body position, proper breaking, throttle and clutch control, jumping, cornering, whoops, starts, and more for all ages & all levels. Find out more below.
FIND OUT MORE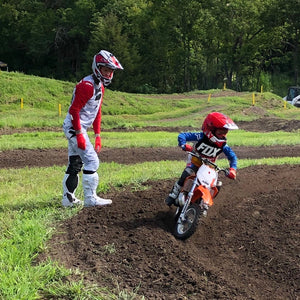 ONE-ON-ONE COACHING
Want to take your motocross riding skills to the next level & have one-on-one individualized training to do so? Then Private Training is for you! We offer one-on-one coaching for any age or level to help you reach your specific goals. Discounted rate when signing up for multiple sessions as well. Click below to sign up & you will be contacted to schedule.
SIGN UP HERE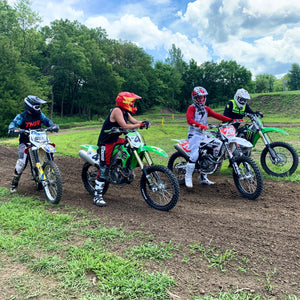 SMALL GROUP CLASSES
Have a few friends or family members you want to do motocross training with? Then sign up for a Small Group Class with Ronnie Faisst. All RFMX Group Classes are Semi-Private, up to 3 riders. We keep our classes small to have more time to focus on each individual rider. Once you sign up below, we will schedule a time that works for everyone.
SIGN UP HERE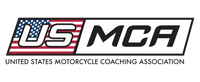 USMCA CERTIFIED COACH
Find out more about what it means to work with a USMCA Certified Coach.
LEARN MORE HERE
TESTIMONIALS
The coaches who've had the biggest impact on me in my career were coaches who genuinely cared about me as a person. Ronnie is that type of coach! He genuinely cares about the people he's around & it shows in his coaching, not to mention the dude knows what he's doing on a dirt bike.

Trey Canard
I feel the school was a great help to the things I needed to work on to become a faster motocross racer. I feel much more confident in my corners and learned how to practice better body position and how important that is. Everyone at the class was a lot of fun to be around and I would love to do it again.

Thomas Kimberley
Ronnie is a great trainer! He is very knowledgeable and can break down the techniques and make them very easy to understand. I would highly recommend his program to anyone looking to get faster and safer on the bike. 

Tucker Grooms
Ronnie loves God with all his heart. Our son was taught to have fun on his dirt bike and didn't know he was learning how to be faster at the same time. And even though I've been a fan forever, talking to Ronnie is like talking to an old friend.

The Daniel Family